Agricultural land in Dalmatia, Croatia
plot in Grad Šibenik
Cancellation Notice Period
1 month
This is the plot near the town of Šibenik, which is currently one of the fastest-rising tourist locations in Croatia. Welcome to Sibenik County, a hidden gem nestled on the stunning Adriatic coast of Croatia. With its rich history, natural beauty, and warm Mediterranean climate, Sibenik County is the perfect destination for your next unforgettable vacation. Let's dive into the numbers that make Sibenik County an ideal choice:
Historical Marvels: Immerse yourself in history as you explore the UNESCO World Heritage Sites of Sibenik, including the awe-inspiring St. James Cathedral. This architectural masterpiece, built entirely of stone, will transport you back to the Renaissance era.
Stunning Coastline: Sibenik County boasts 200 kilometers of pristine coastline, offering breathtaking views of the crystal-clear Adriatic Sea. Picture yourself relaxing on golden beaches, swimming in turquoise waters, and indulging in various water sports.
Picturesque Islands: Embark on island-hopping adventures to the nearby Kornati National Park, an archipelago of 89 stunning islands and islets. Discover hidden coves, secluded beaches, and captivating marine life while sailing through this untouched paradise.
Natural Wonders: Explore the magnificent Krka National Park, just a stone's throw away from Sibenik. Marvel at the majestic waterfalls, hike along lush trails, and take a refreshing dip in the emerald-green pools formed by the Krka River.
Vibrant Culture: Sibenik County hosts a myriad of cultural events and festivals throughout the year. From the International Children's Festival to the Sibenik Renaissance Festival, you'll be immersed in the local traditions and vibrant atmosphere.
Gastronomic Delights: Indulge in the culinary delights of Sibenik County, renowned for its fresh seafood, aromatic olive oils, and award-winning wines. The region's rich gastronomy will tantalize your taste buds and provide an authentic dining experience.
Accessibility: Sibenik County is easily accessible, with Split Airport located just 45 kilometers away. Major airlines offer direct flights from major European cities, making it convenient for travelers to reach this captivating destination.
Accommodation Options: Sibenik County offers a wide range of accommodation options to suit every budget and preference. Choose from luxury resorts, boutique hotels, charming guesthouses, and cozy apartments, ensuring a comfortable and enjoyable stay.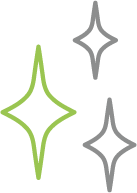 Highlights
South facing
Fertile soil

Accessed by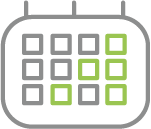 Typically available on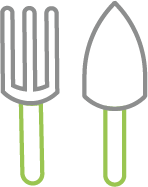 Equipment & utilities available
Hose
Greenhouse
Polytunnel
Weeding Hoe
Compost bin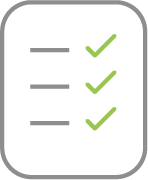 Plot Readiness